Pastor Arthur T. Karick
SENIOR PASTOR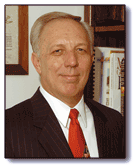 Pastor Karick is in his 40th year as Senior Pastor of the Reamstown Church of God. Originally from the state of South Carolina, Pastor Karick answered the call of God to move his family to Pennsylvania in 1978, where they have been ever since. His wife, Janice, is his partner in ministry, and serves as the Director of Women's Ministries at the church.
Pastor Joel R. Hainley
ASSOCIATE PASTOR / COUNSELOR
Pastor Joel Hainley was saved in the altars at the Reamstown Church of God. He began working with the church youth in 1986, and became a member of the church staff in 1995. In 1996, Pastor Joel became an Ordained Bishop in the Church of God denomination.
Pastor Hainley holds a Bachelor of Arts in Christian Counseling from Calvary Theological Seminary, Bachelor of Science in Psychology from California Coast University, Masters of Arts in Christian Counseling Psychology from Cornerstone University and a Doctor of Philosophy in Clinical Christian Counseling also from Cornerstone University.
Pastor Hainley is a Professional Clinical Member of the National Christian Counselors Association, a Certified Temperament Counselor, and a Licensed Clinical Pastoral Counselor. He has been certified as an accredited and competent Certified Anger Resolution Therapist, (CART). He also is a Certified SYMBIS Assessment Facilitator for pre-marriage counseling.
Pastor Hainley also holds membership with the American Association of Christian Counselors, the Board of Christian Professional and Pastoral Counselors (BCPPC) credentialed as a Board Certified Pastoral Counselor.
Pastor Tera C. Karick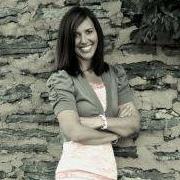 MINISTER OF MUSIC
Tera Karick is a graduate of Lee University, Cleveland, TN and is currently taking courses towards her Master's degree at Columbia Southern University. Tera has two sons, Alec and Ian. When she's not leading worship, she enjoys doing local community outreach, going on missions trips both home and abroad, and mentoring and speaking to youth. Tera has been privileged to lead worship at the Lancaster County National Day of Prayer, Church of God Northeast Winterfest in Ocean City, MD, PA Church of God Youth camps, Camp meetings and minister's meetings and retreats. She occasionally sings in local coffee houses and for corporate events. Tera's other interests are running, hiking, watching movies and football, and traveling. Her favorite verse is John 15:5.
Pastor Adam Willford
YOUTH AND CHILDREN'S PASTOR
Pastor Adam is our Youth and Children's Pastor. He and his wife Crystal and their three children, Meraya, Crosby, and Declan moved here from Findlay, Ohio and began serving here at RCOG in April 2017. Adam is a Buckeye fan, but we will forgive him for that. We are delighted to have him join our staff and are looking forward to great things to come for our youth and children here at RCOG under his leadership!